---
The Chapleau Public Library Presents
Chapleau in the 1950s
---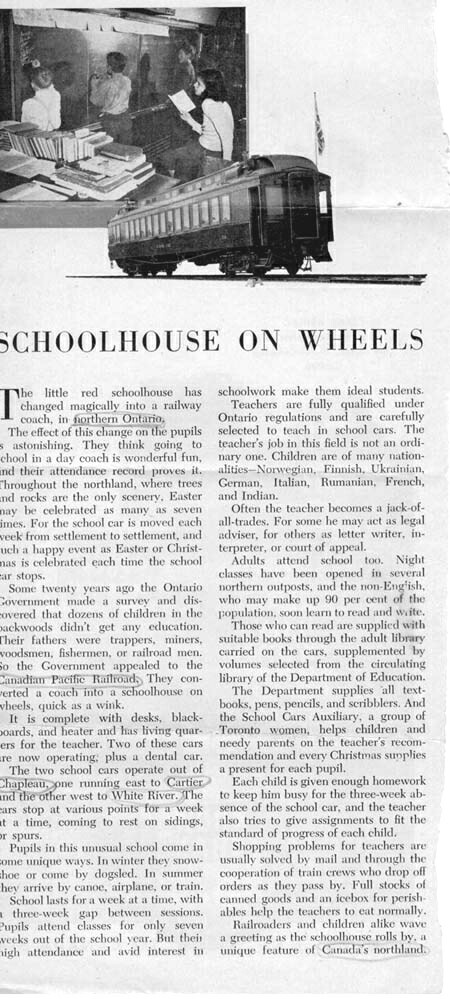 Late 40s to early 50s. An article on the CPR school cars that used to operate both east and west out of Chapleau. An interesting part of Chapleau's history.
Ian Macdonald tells us that the article was published in Better Living Magazine.
Ian suggests the probable period of the article by saying "there are some Canada Starch Company advertisements on the back that look like they may be late 40's or early 50's. There's a picture on the back with a lady called "Jane Ashley" of the Home Service Department of the Canada Starch Company Limited. The hair style looks like my Mother's."
Click here and scroll down to 1947 to see the inside of a school car with local kids in class.
Use your BACK button or click here for the Index of 50s Photos
---