BACK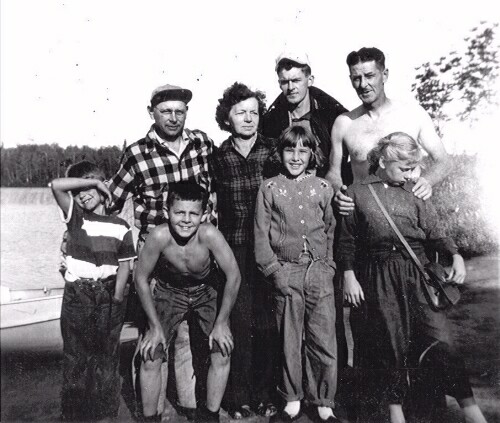 1953. The first tourists at Pellow's Cottages where the Olmsteads from Galien Michigan.
On the far left John Christie who was the grandson of Tom Rose.
Back row left to right: Don Olmstead, Aldythe Pellow, William R. Pellow builder and owner of Pellow's Cottages, my father Clifford A. Pellow.
Front row left to right: My brother Harry now an architect in Toronto, Anna Topash a friend of Georgina Olmstead who laid claim to being of Potowatami Indian descent, and Georgina Olmstead daughter of Don.